Daily Caffeine Fix
When you find your perfect coffee, life suddenly becomes that little bit better. I have found mine and haven't looked back since. The guys and girls at Store St Espresso will make sure high street competition is no competition at all; Costa is a long and distant memory!
The 'Guest Roastery' is always full of exciting options and the V60 pour-over will have you hopping up and down with excitement and perhaps a caffeine high... (lets hope it is back soon!)
So when the weather outside is frightful (or not,) this little place is so delightful! (Apologies for the somewhat botched rhyme attempt.)
Have you seen a more inviting display of cakes and other baked goods?! The brownie has a particularly great ratio of sponge to gooeyness.
Such stylish coffee and a perfect froth to liquid combination! While my favourite is the mocha, my

compatriots

are ardent flat whiters, so whatever floats your boat you will not be disappointed.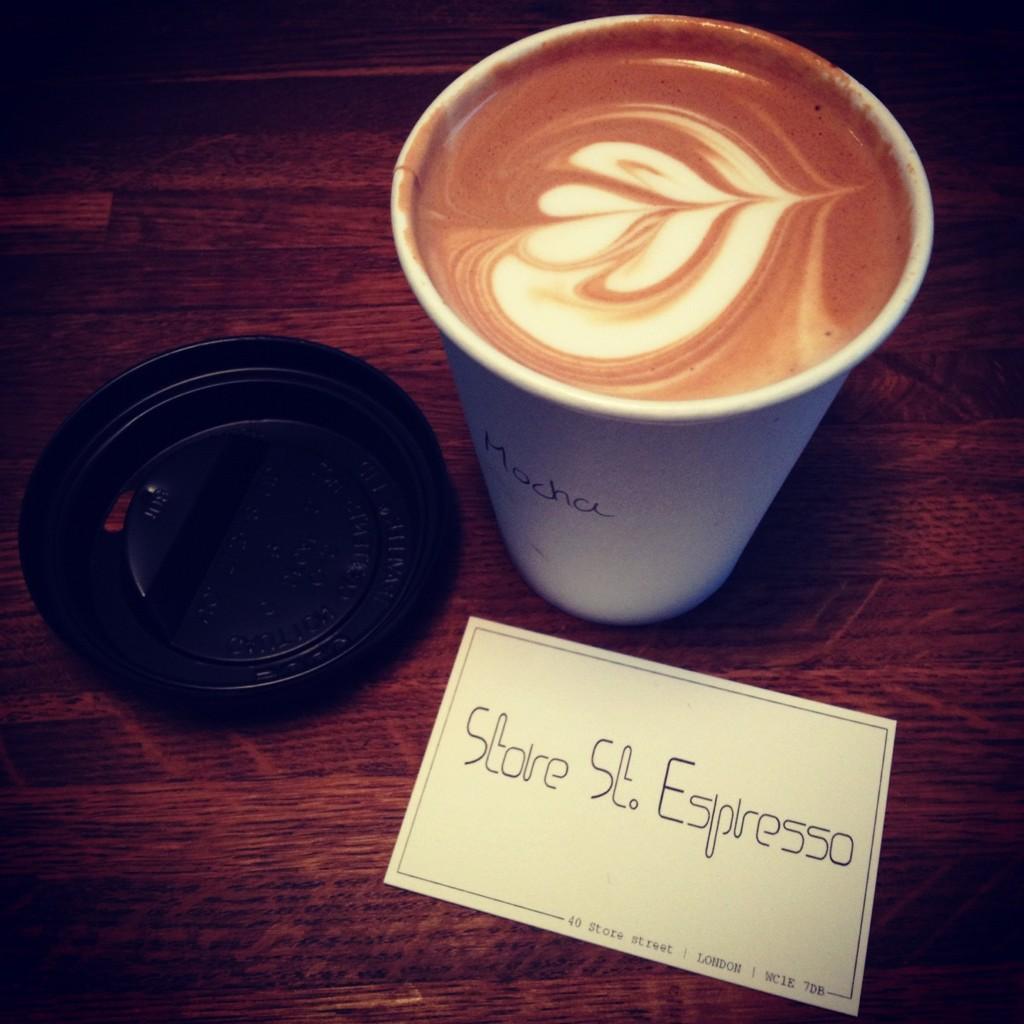 And of course who can resist a loyalty card?!
Store Street is all for creativity, where the white-wash walls provide a blank canvas and calming environment for the mind to go wild. Expect to have an intense desire to grab a sketch book and pretend to work on your latest masterpiece! The
coffee cups provided me with an equally enticing opportunity ..
A like-minded friend was also inspired!
Look out for this collaborative creation when you go. (Everybody loves a treasure hunt!)